Jim Naughton, Partner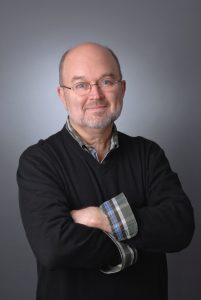 Jim Naughton (he/him) is the former canon for communications and advancement for the Episcopal Diocese of Washington and the founder of the Web site Episcopal Café, which he edited from 2007-14.
A veteran journalist, he has worked for The New York Times, The New York Daily News, and The Washington Post. His free-lance writing has appeared in publications and Web sites as disparate as Slate, ESPN the Magazine and the Guardian. He examined the financial aspects of recent controversies in the Episcopal Church in his article: "Following the Money: Donors and Activists on the Anglican Right."
Jim has written three books, including "My Brother Stealing Second," a novel for young adults, and a profile of a Catholic parish at odds with the Vatican.
He holds a B.A. in Journalism and American Studies and an M.A. in American history from Syracuse University.
Rebecca Wilson, Partner
Prior to founding Canticle in 2009, Rebecca Wilson (she/her) had been, since 2000, an independent consultant working on strategic communications and grantseeking with nonprofit and public sector organizations including the Chicago Consultation and Trinity Episcopal Cathedral in Cleveland. She served on the leadership teams for several successful non-partisan ballot issue campaigns including measures that support urban public schools; alcohol, drug and mental health treatment; and public libraries. From 1996-2000, she was marketing director for the Akron-Summit County (Ohio) Public Library where she oversaw both the public information and political campaigns for a successful $80 million capital improvement bond issue and a subsequent successful operating renewal.
Rebecca has also worked in communications for a consumer product manufacturer and taught business and technical writing at the university level and English literature and composition to middle school students. She holds a B.A. in English from Duke University, an M.A. in English from Kent State University, and an executive certificate in nonprofit management from the McCourt School of Public Policy at Georgetown University.
Kathleen Moore, Communications Manager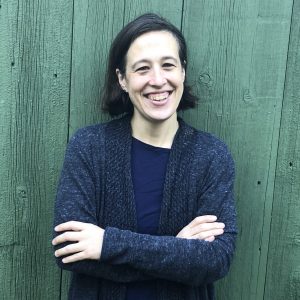 Prior to joining Canticle Communications, Kathleen Moore (she/her) was communications minister for the Episcopal Diocese of Vermont and social media manager for The Orvis Company, where she oversaw Orvis's presence on platforms including Facebook, Twitter, YouTube and Instagram, as well as the Orvis News blog.
Before moving to Vermont in 2012, Kathleen lived in Los Angeles for eight years, working in the television industry. As part of her role as scheduling and editorial director for Warner Bros. Entertainment's TheWB.com, she managed the company's social media feeds. Other past experience includes broadcast network scheduling at The WB Television Network and Fox Broadcasting Company, as well as cable sales and distribution at Twentieth Television.
She earned her Master of Divinity degree at Church Divinity School of the Pacific in Berkeley, California, in 2019 and was ordained to the priesthood in 2020. She also holds a B.A. in History from Kenyon College.
Sophie Kitch-Peck, Communications Coordinator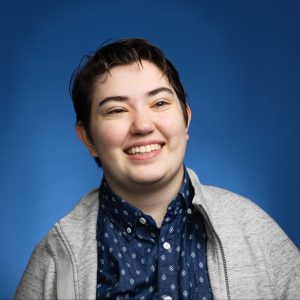 Sophie Kitch-Peck (she/they) joined Canticle in 2021 after a year with the Colorado Episcopal Service Corps. While in Colorado, they served at Purple Door Coffee, a specialty coffee roaster and social enterprise, helping to manage the day-to-day operations as well as the business's social media presence. Sophie was a deputy to the 2018 General Convention and a contributor to Deputy News, and from 2018-2021, was a member of the Task Force to Study Sexism in the Episcopal Church and Develop Anti-Sexism Training.
She is a 2020 graduate of Mount Holyoke College with a double major in religion and theatre. During college, she held several administrative and communications student positions, and has also taught drama to children.
Nancy Bryan, Project Manager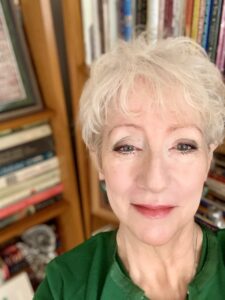 Nancy Bryan (she/her) joined the Canticle team in June 2022 after retiring from Church Publishing Incorporated as VP of Editorial. Her responsibilities at CPI including the strategic acquisition of titles from a range of established and first-time authors alongside the development of relationships within and beyond the Episcopal Church. She had previously worked as music and formation director at churches in Ohio, North Carolina, Alabama, and Tennessee. While serving as worship and music team member for several Academies for Spiritual Formation, Nancy was an associate editor for the Upper Room Worshipbook and a contributor to Rhythm and Fire.
A graduate of the University of Tennessee at Chattanooga, Nancy holds a B.S. in music education. She earned an M.A. from Bexley Hall (now Bexley Seabury) in 2003.